This week's menu has a variety of dishes including tostadas, sausage skillet pasta, pineapple chicken skewers, and lots more!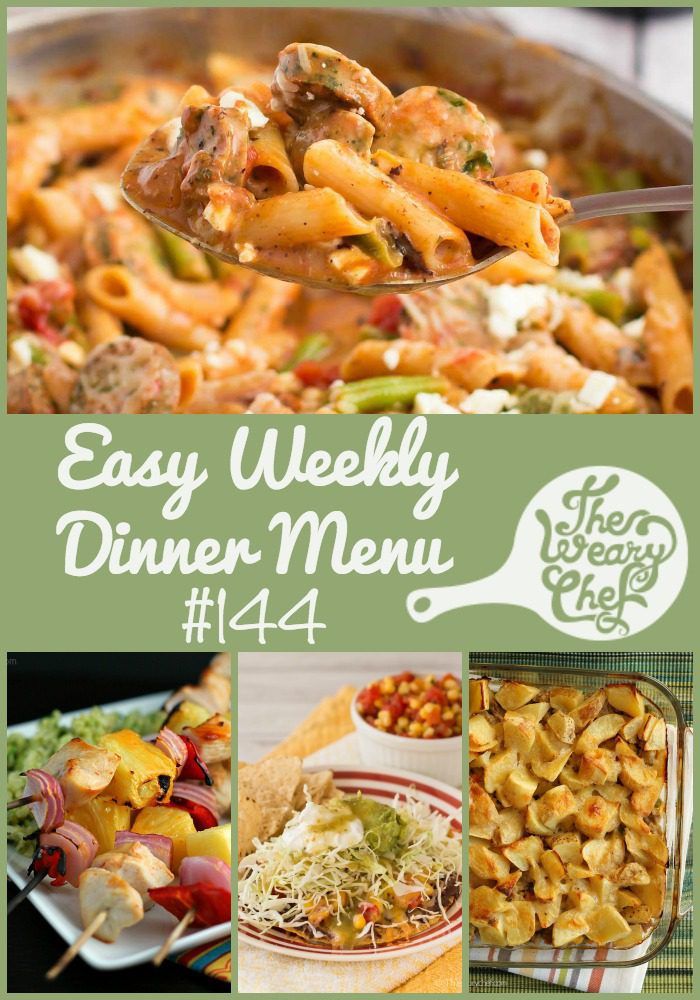 Hello! Can you believe it's already Friday already? This week went by in a flash for me, but I was happy to be back in my regular routine after some recent travel. Today my in-laws are arriving to visit for a few days, so I'm looking forward to that. I'll enjoy their company and also enjoy having grandparents around to entertain our boys! I'm sure a dinner out or two are in our future. For dinners at home, I've put together a list of seven easy dinner ideas just for you! Let's get to the menu.
What's for dessert this week? Here are a couple ideas!